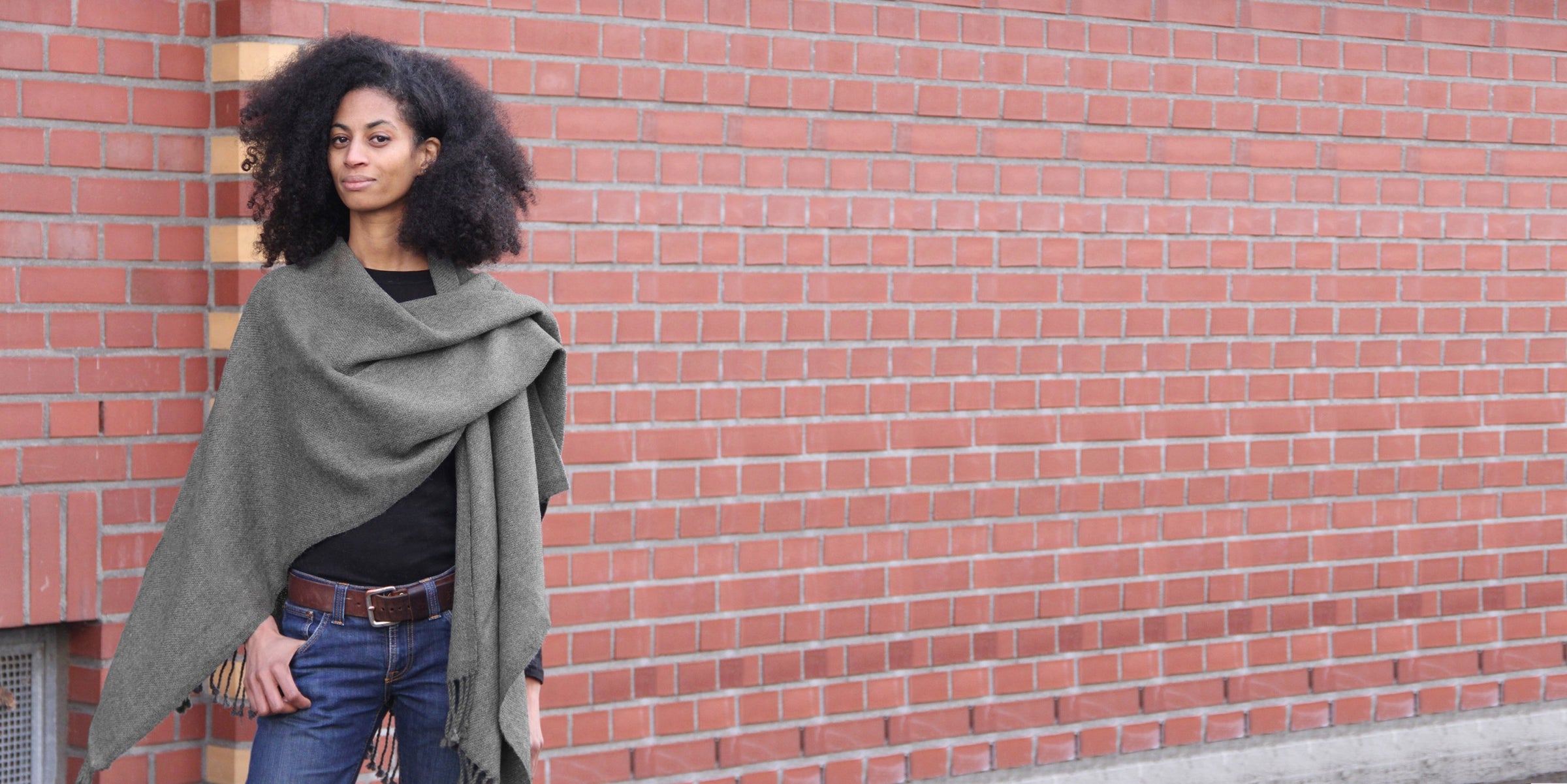 Are you looking for the ultimate cape experience? Then our alpaca capes are just the thing for you! With their simple yet elegant design, they go perfectly with almost everything in your wardrobe. You can simply wear them over your shoulders or combine them with a belt for a slimmer fit.
Our fine baby alpaca wool makes our handmade capes especially light, soft and warm. Because of their structure, they retain their look and softness for a long time. They are even better than cashmere wool and contain no lanolin, making them hypoallergenic and non-irritating to the skin.
We guarantee you won't be able to live without our elegant alpaca capes once you've tried them. If you liked our alpaca capes, be sure to check out our collection of ponchos and capes too.
A Tale of Elegance and Warmth
Ponchos Unveiled
Our alpaca ponchos are not only exquisite and cosy, but also a fascinating garment that adds elegance and class to any ensemble.
Were you aware that alpaca wool is one of the warmest and most durable natural fibres on the planet? In our blog post on alpaca ponchos, we go into detail about the benefits of alpaca wool and why it is the ideal choice for the cooler months.
We also offer advice on how to care for your ponchos so they stay in excellent condition for many years to come. Read our latest blog post and discover the ultimate winter garment ou Alpaca Ponchos!